The Art of Fencing
Our fences are designed for easy, trouble free use. Quality control and sturdy construction, along with the many years of combined field experience of our employees, are essential factors in all of our fence designs. Let us help personalize your fence. We provide several styles of trellises, which can add beauty and a unique look.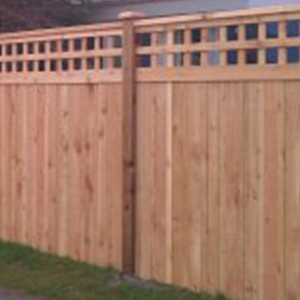 GRID TOP
A very popular design to dress up your backyard. This style will follow the terrain of your backyard more easily than a standard lattice top.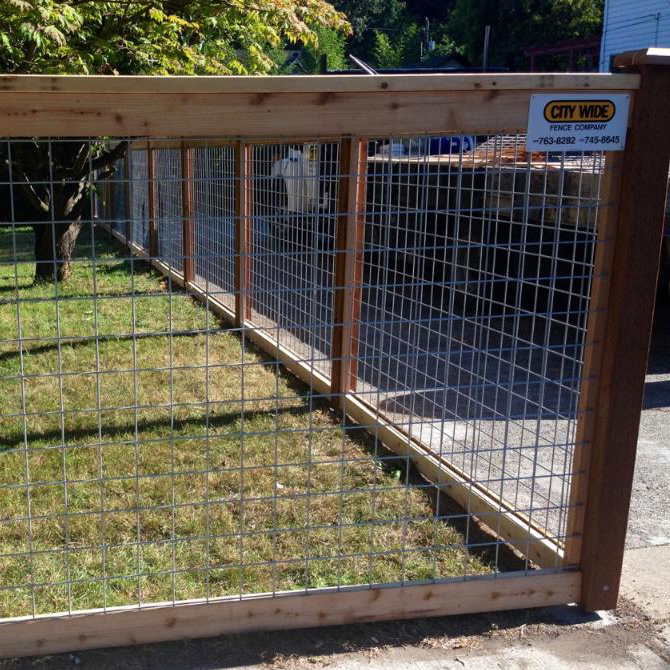 HOGWIRE
The open and modern look of this style is allowing it to be used in city and country settings.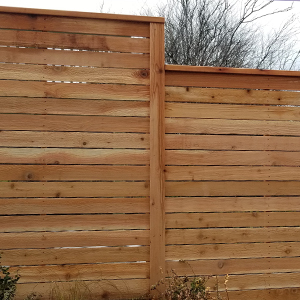 HORIZONTAL
Modern styling makes this style very popular. Best suited to flat areas of your yard. Our design has a middle vertical support to keep the board spacing consistent.